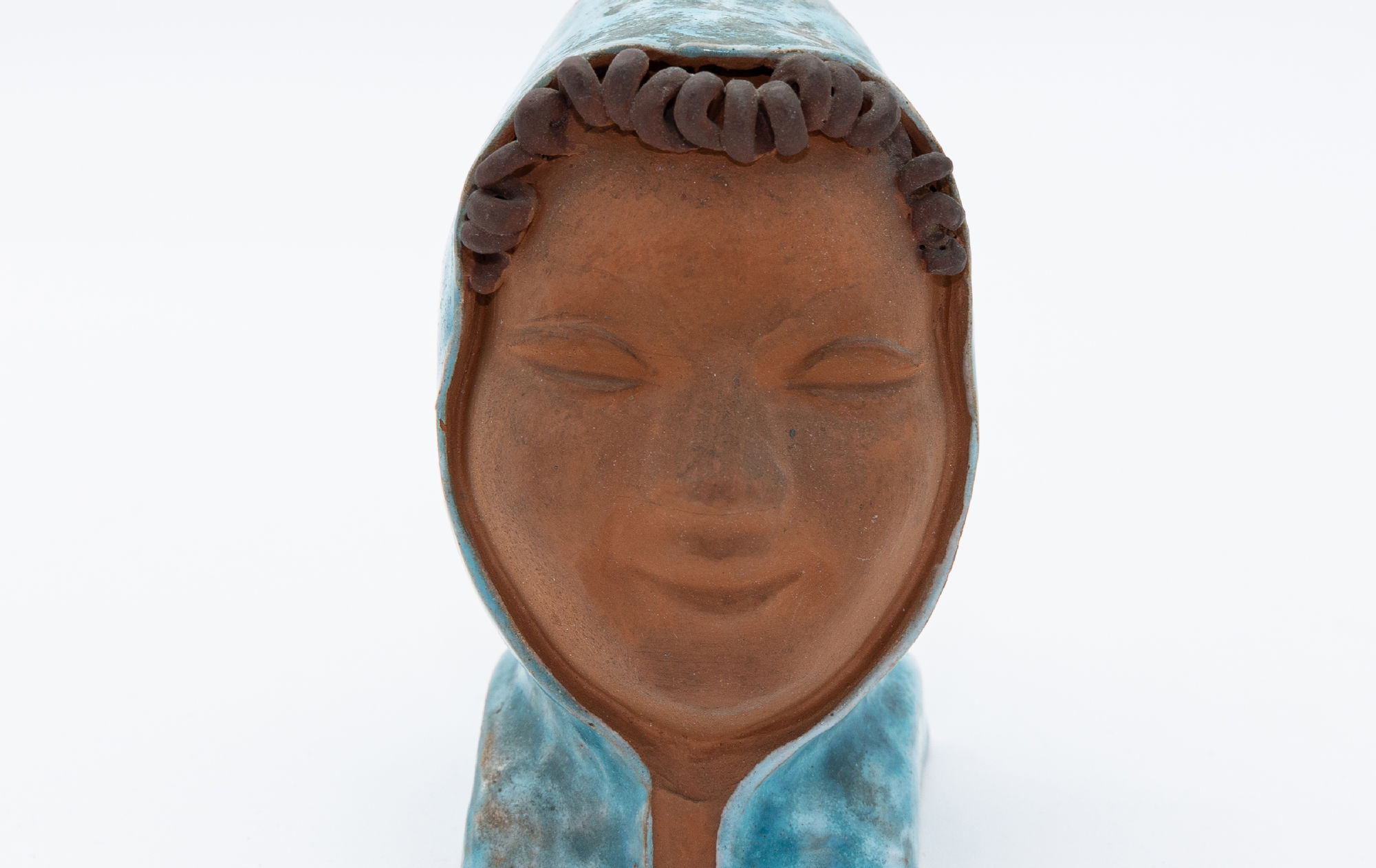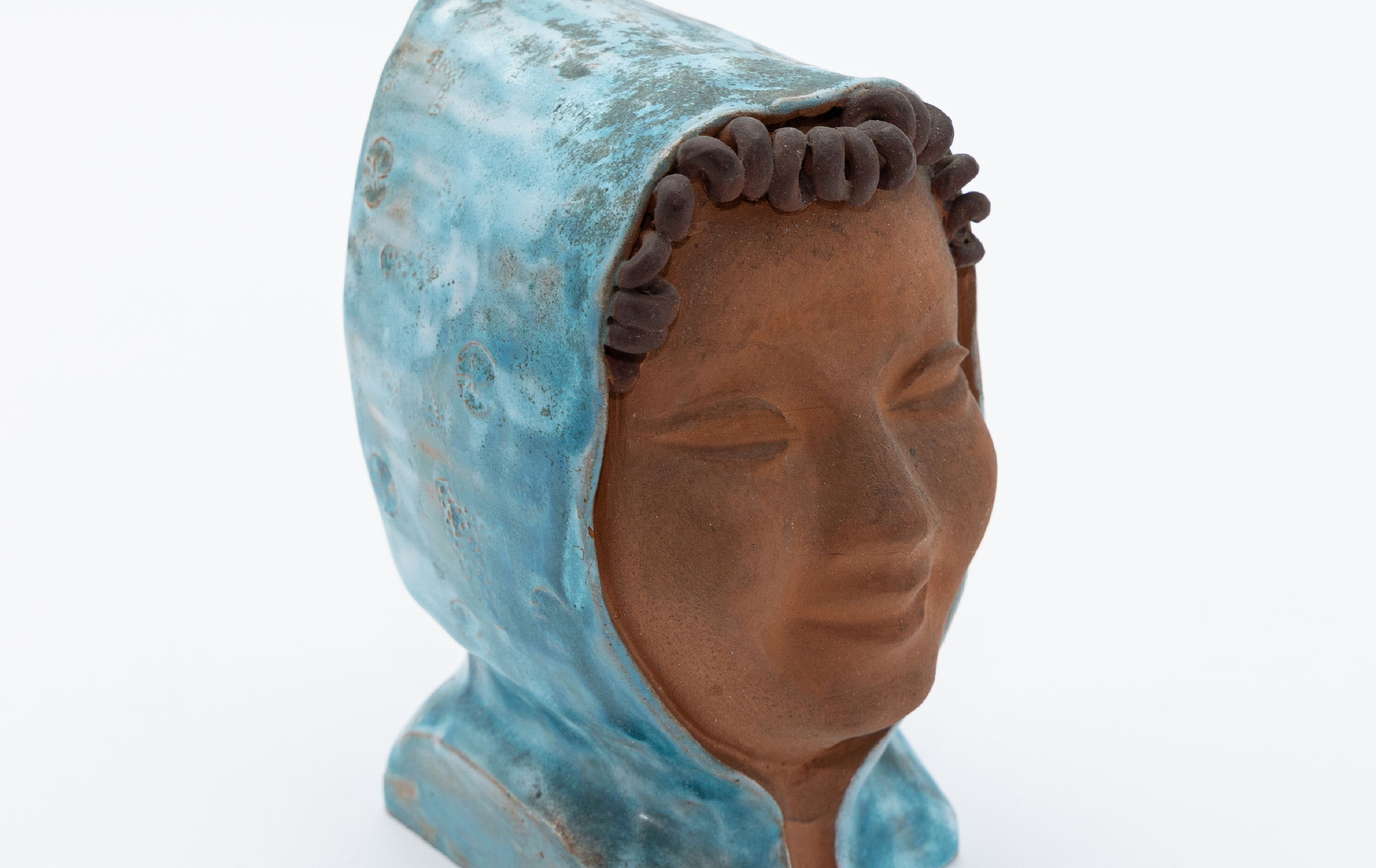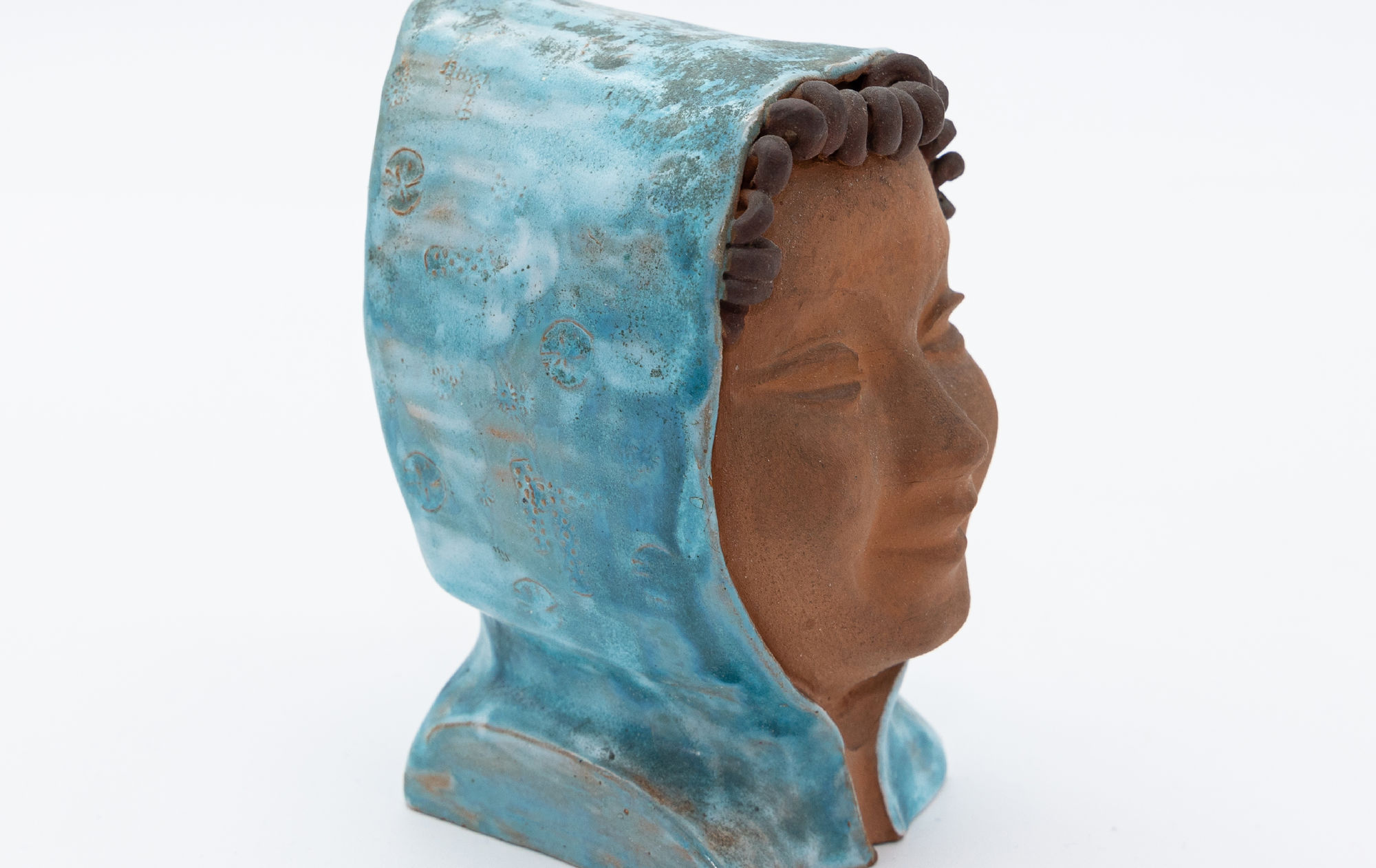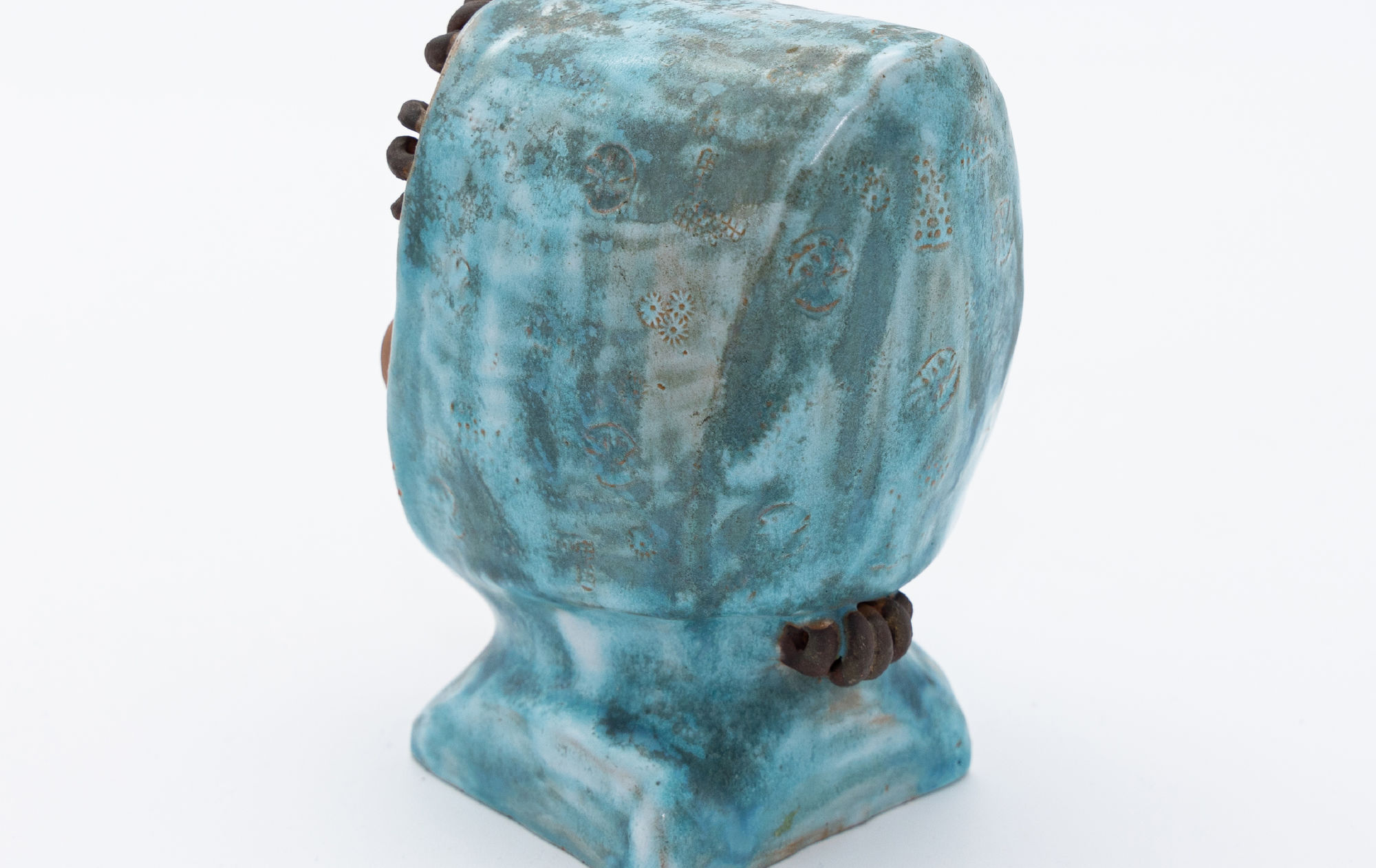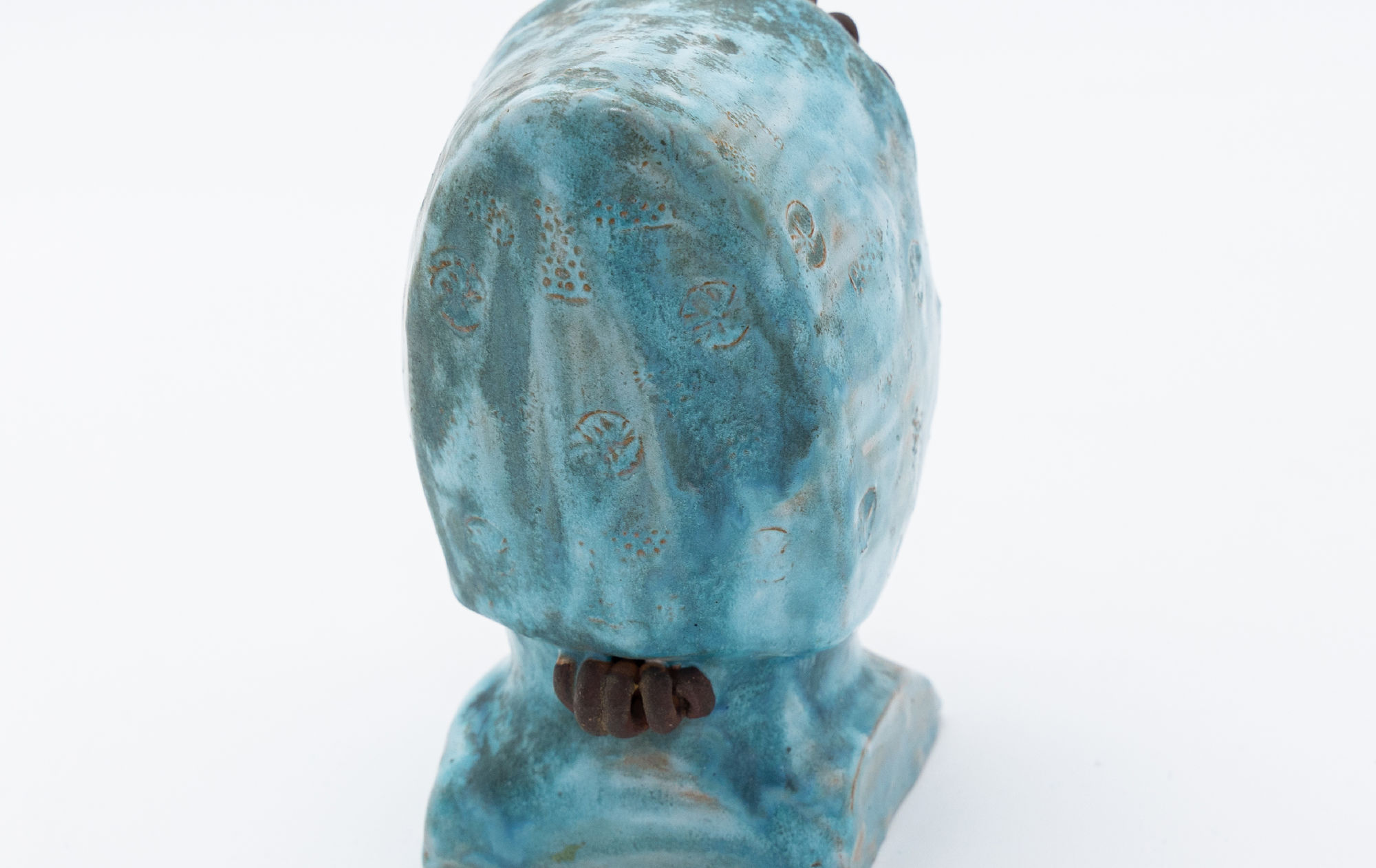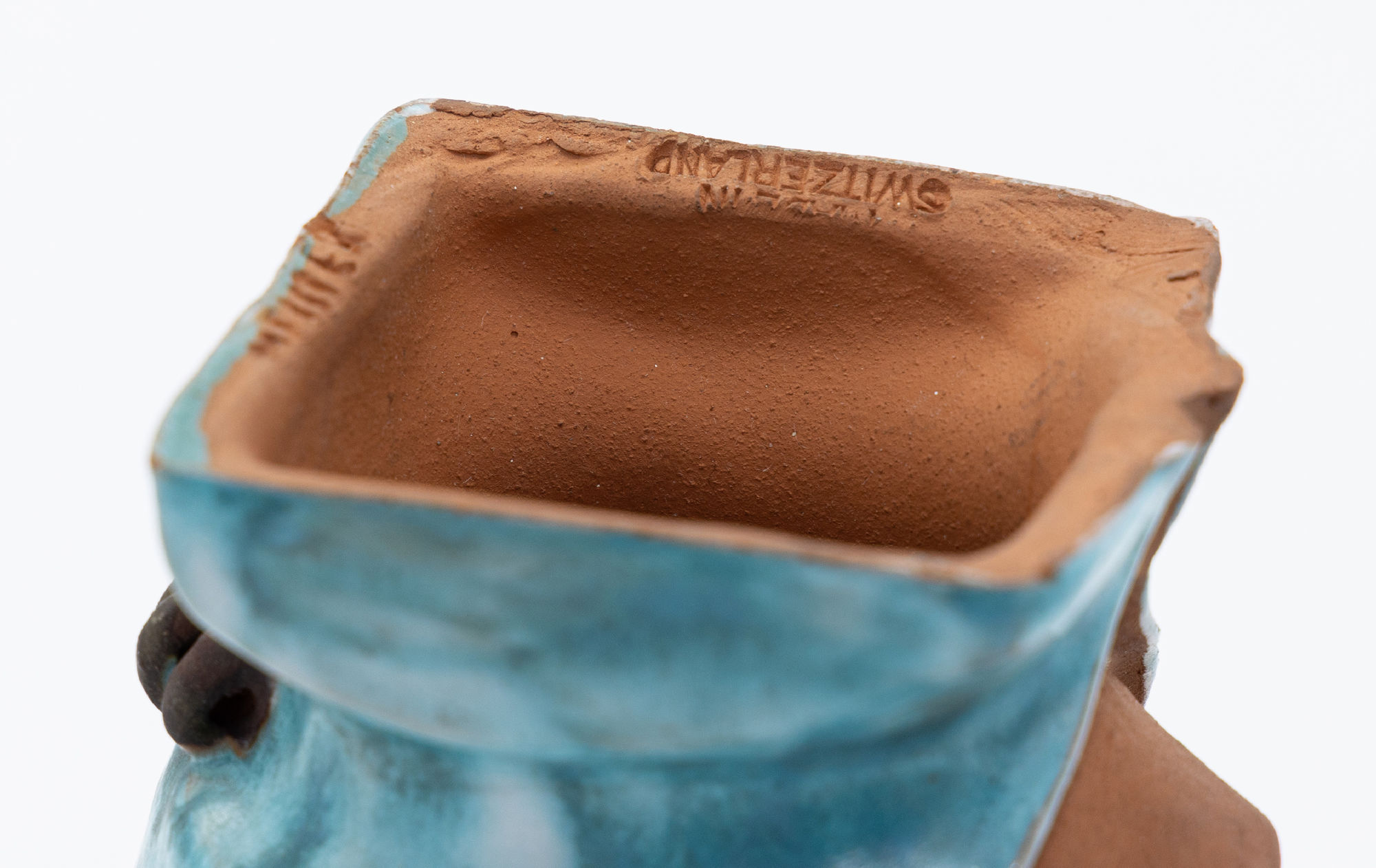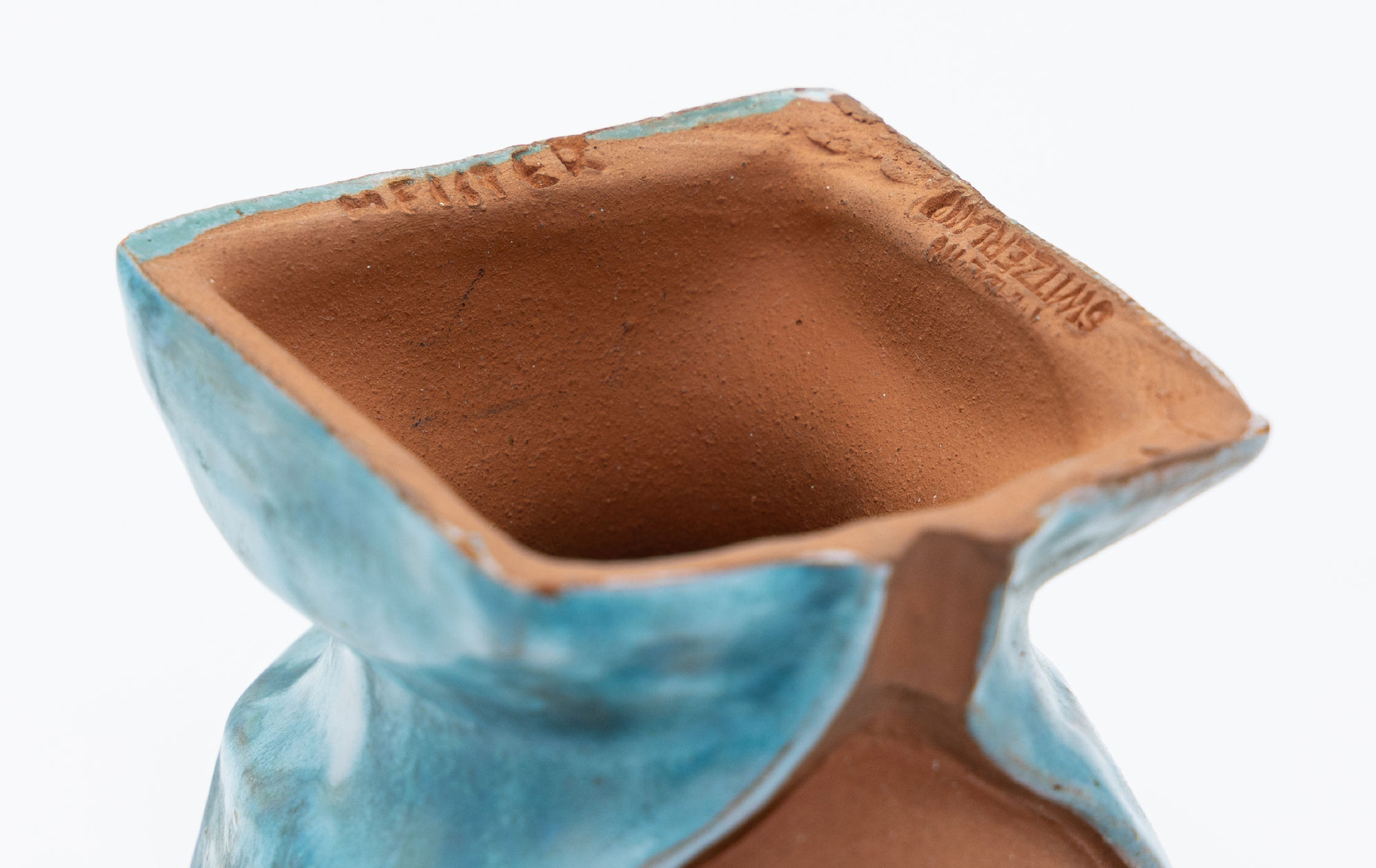 Terracotta Sculpture
Designer
Heinrich Meister
Manufacture
Heinrich Meister
A beautiful sculpture in terracotta and ceramic, depicting a woman's face surrounded by black curls and her head covered with a turquoise scarf,
Length: 7cm Width: 9cm Height: 12cm
Heinrich Meister grew up in Münster, Alsace. From 1912 he studied architecture at the ETH in Zurich. There he met his future business partner, Josef Kövessi from Debrecen (Hungary). In 1919, Heinrich Meister left his architectural studies and took up an internship at the Feldmeilen art pottery. In 1920 he founded the "Kunstkeramik Werkstatt A. Meister" in Stettbach with his uncle Albert Meister. Meister" in Stettbach, a district of Dübendorf (Switzerland). In 1924 Heinrich married Gertrud Zingg, also a ceramist.
From 1930 to 1960, the company expanded with Benno Geiger.