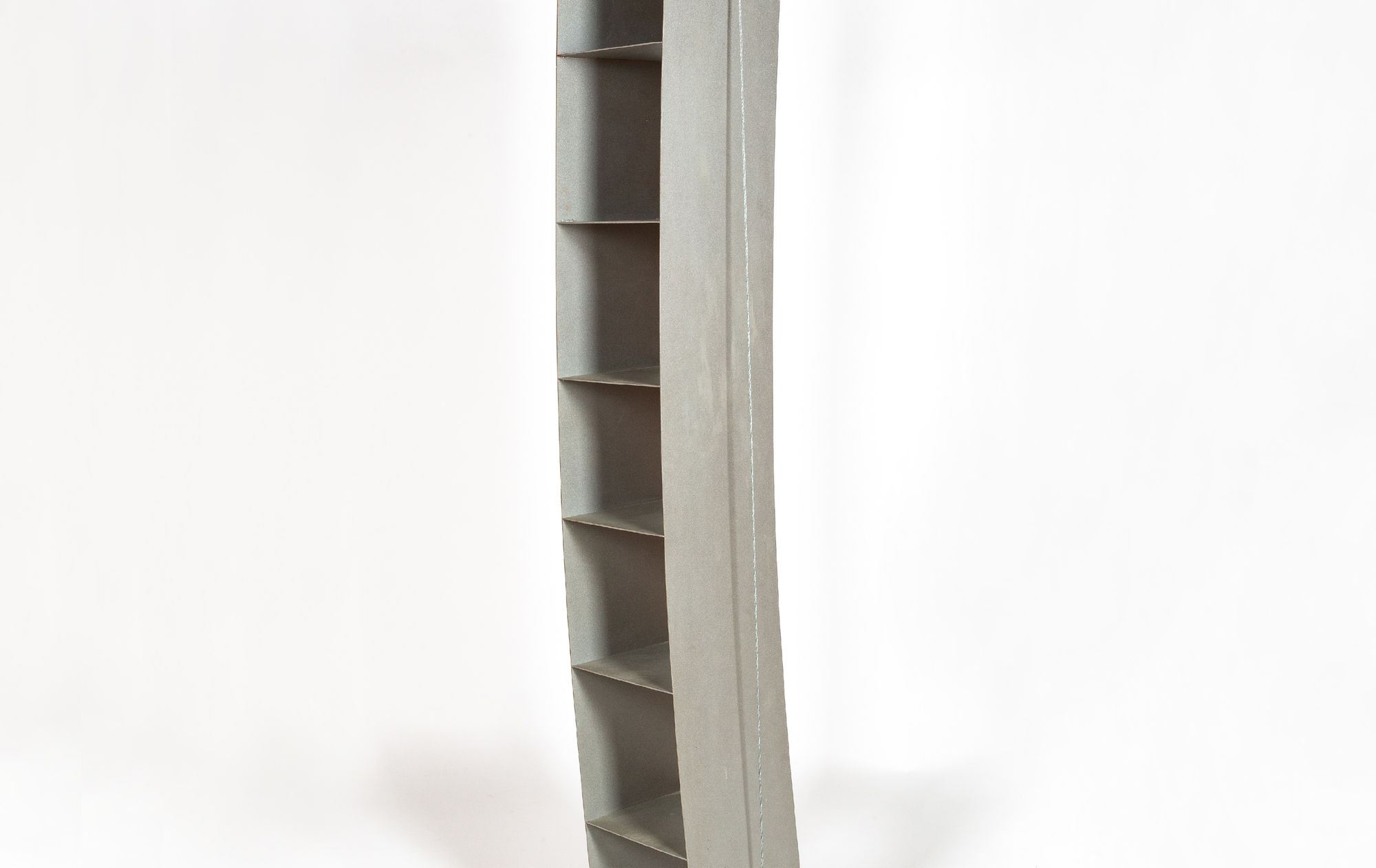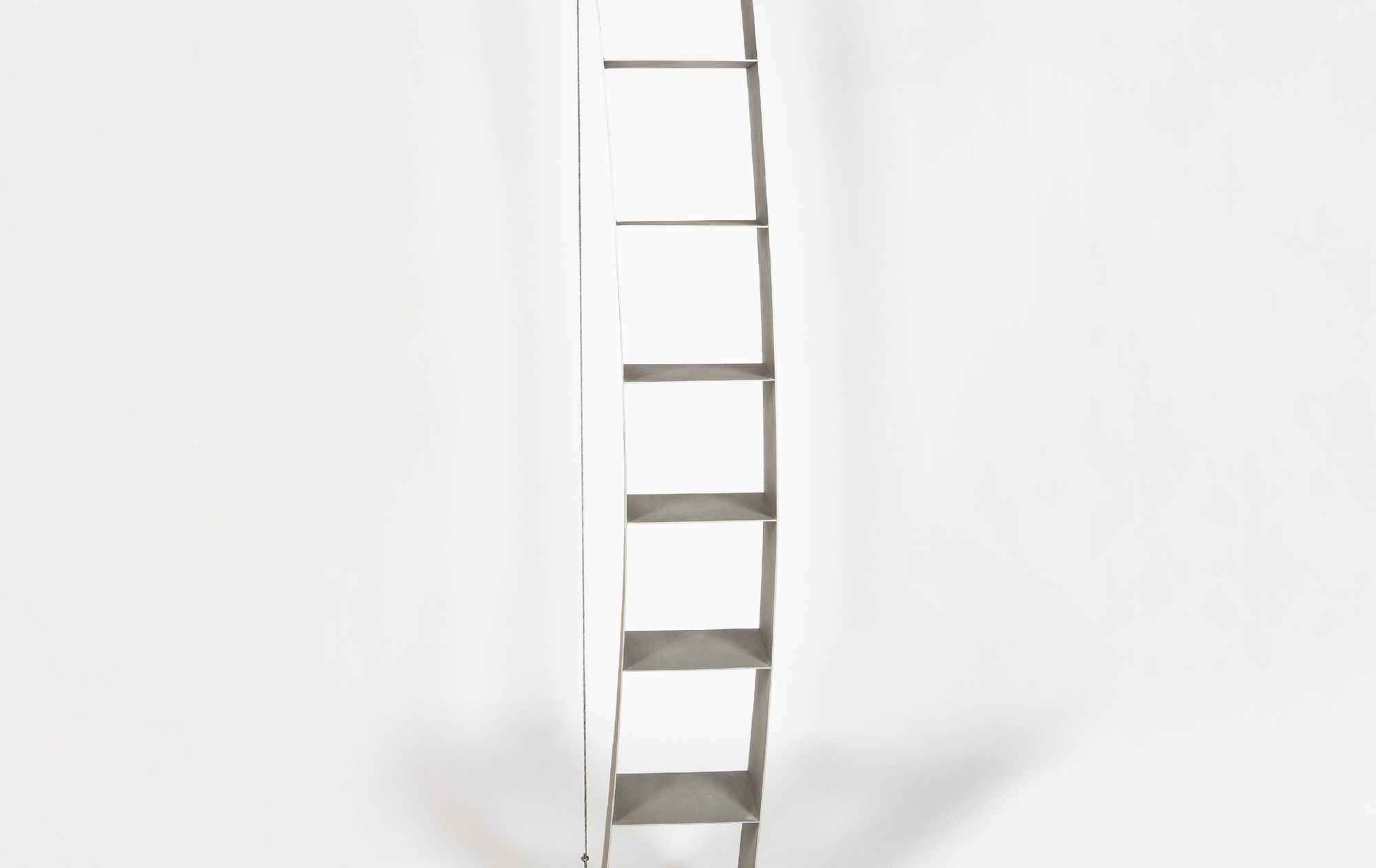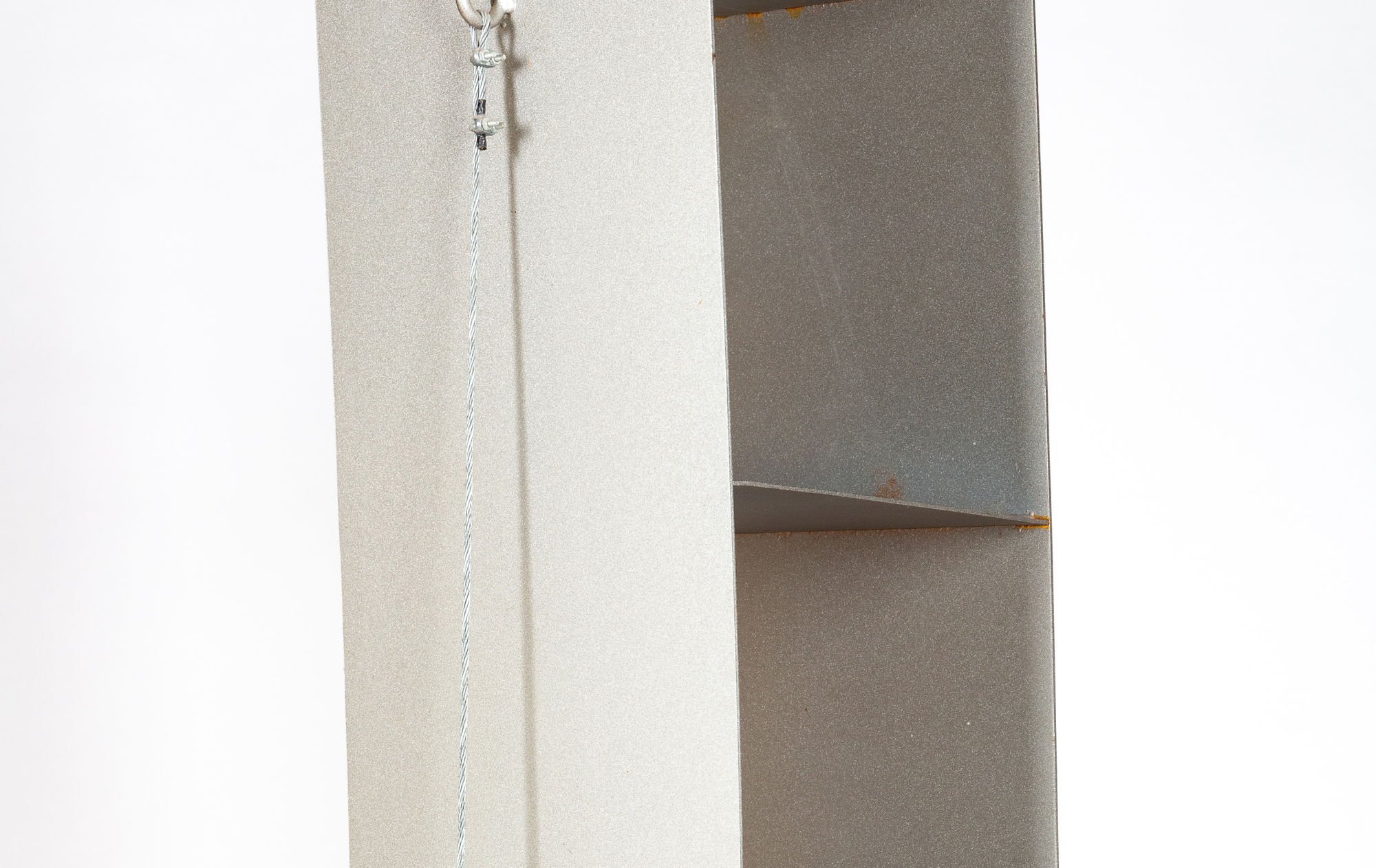 Verspanntes Regal
Designer
Wolfgang Laubersheimer
Manufacture
Pentagon group Germany
Wolfgang Laubersheimer made this impressive metal bookcase for the Pentagon Group, Germany 1984.
This bookcase is called "Verspanntes regal" (Braced shelf) because its characteristic steel cable is not a decoration, but provides the tension and stability it needs to stay upright.
It is made of solid metal, cold painted gray, and has a wire on the side.  In its original condition, with some wear and tear.
Length: 32-42cm with cable Depht: 31cm Height: 228cm