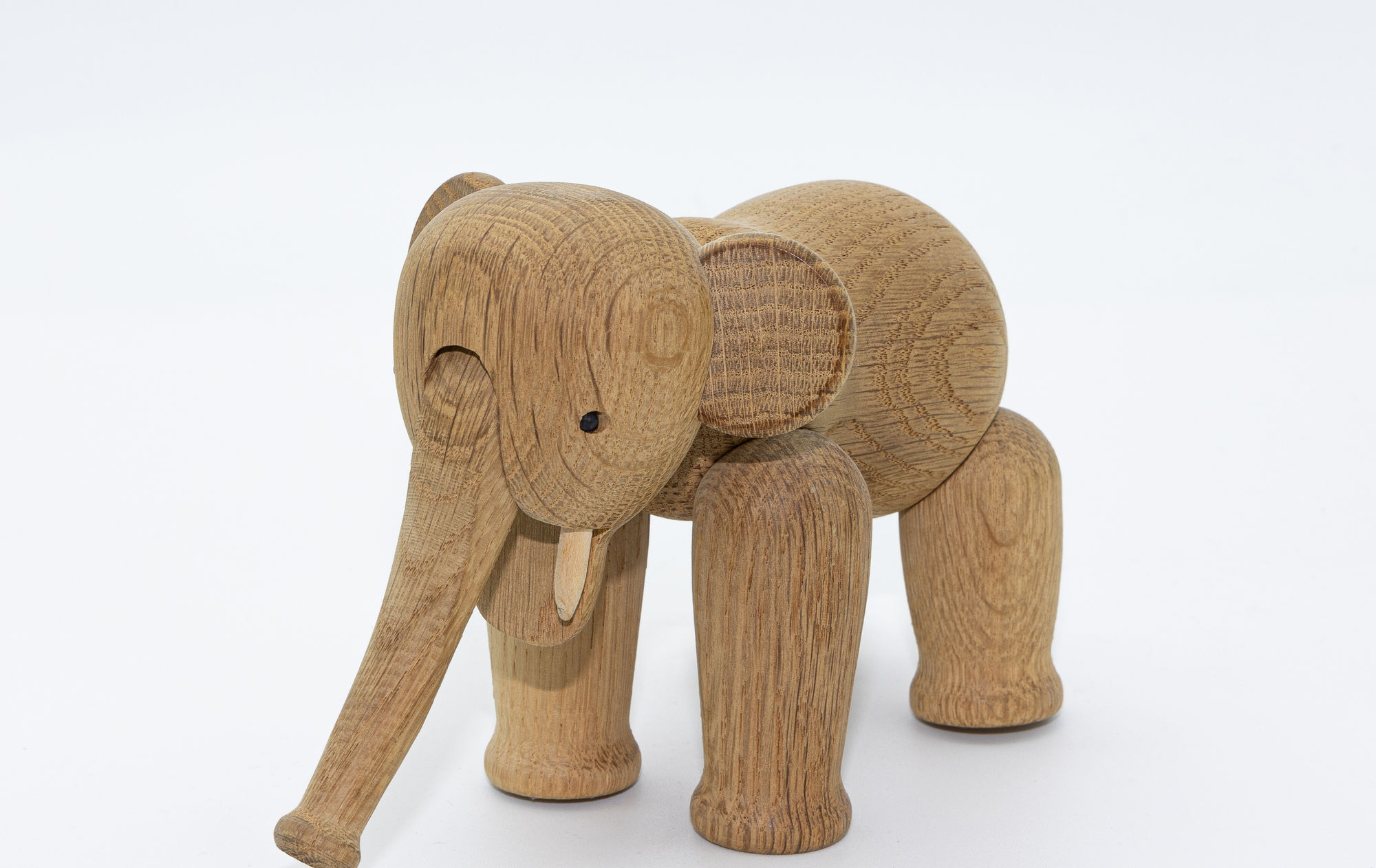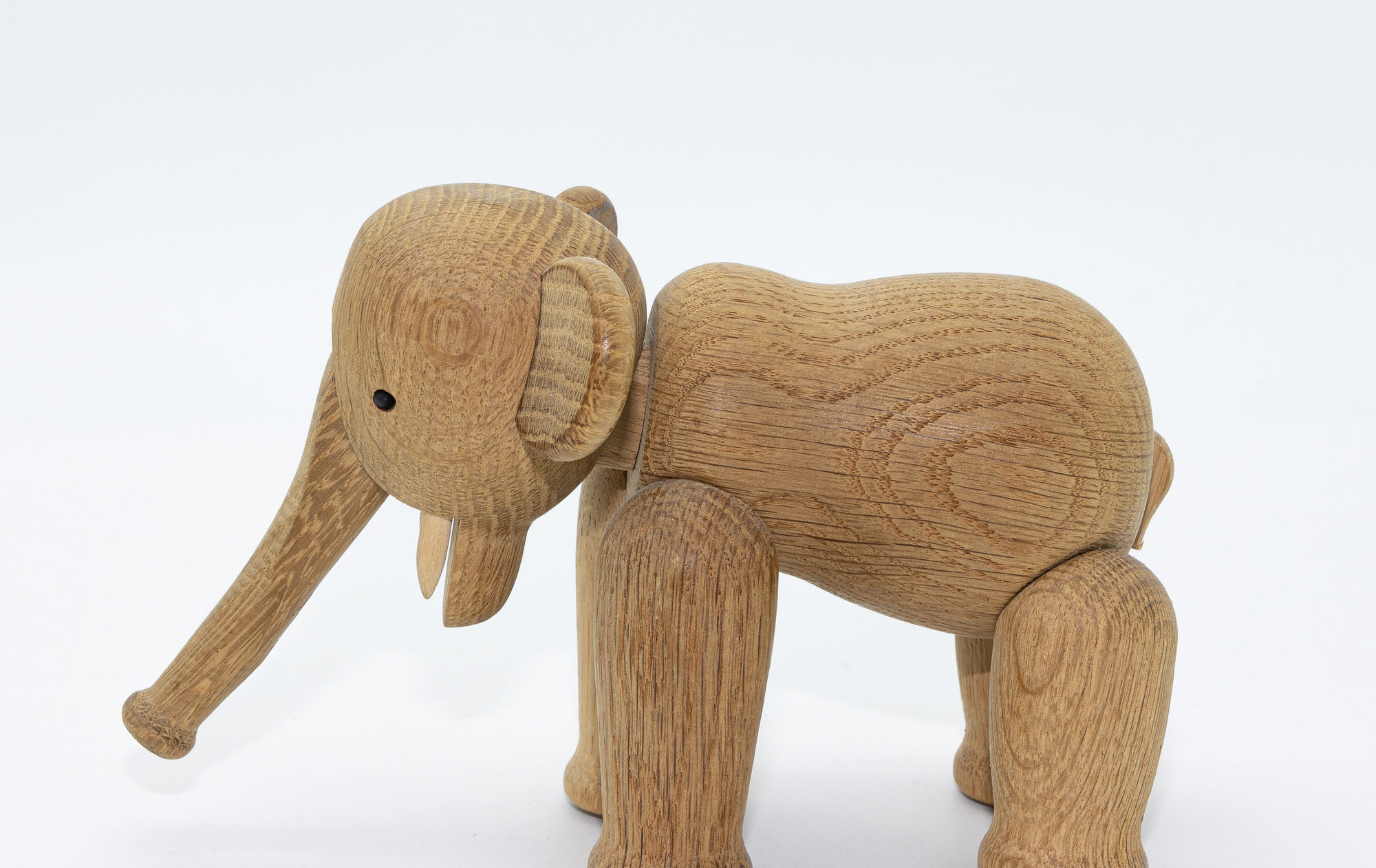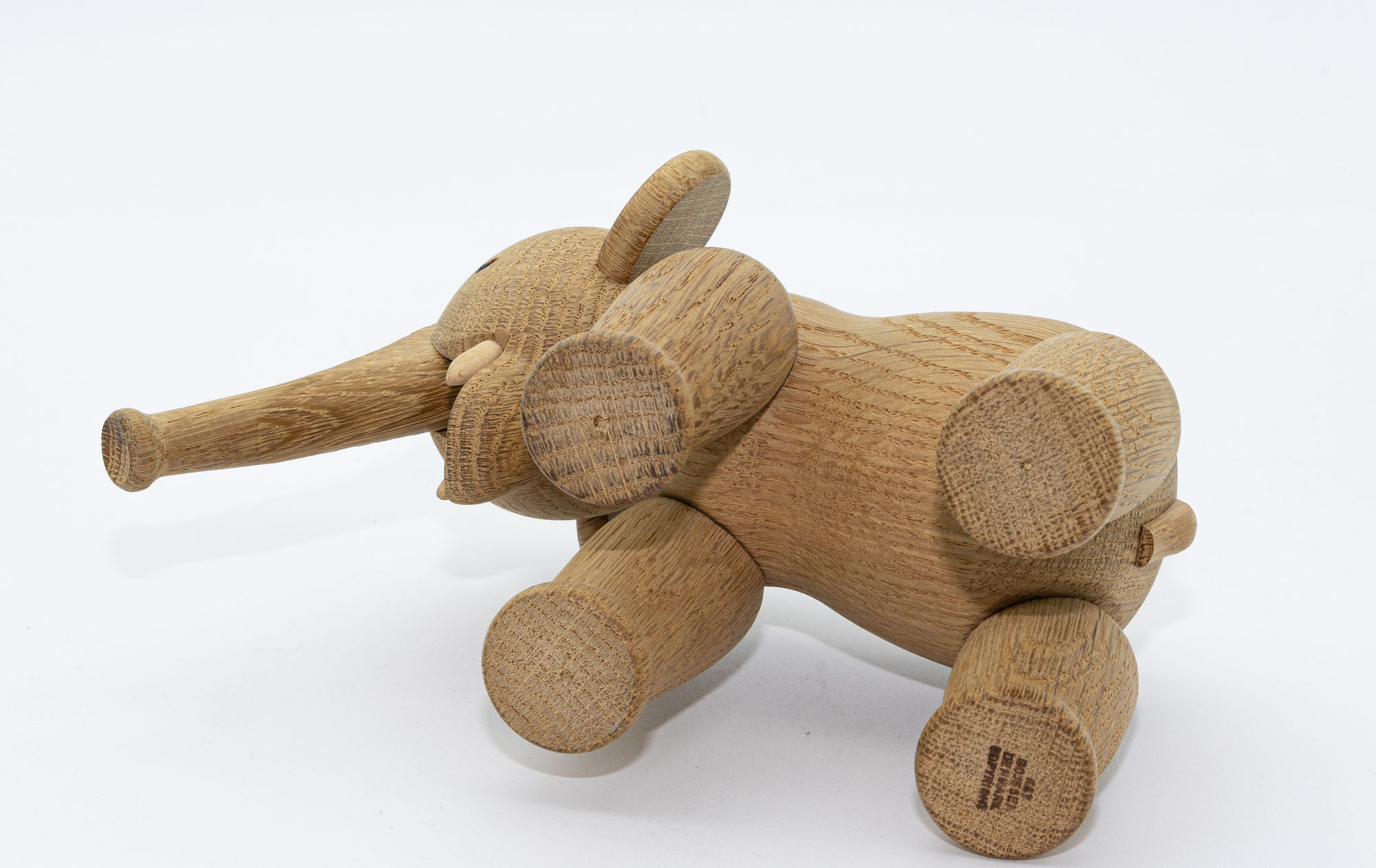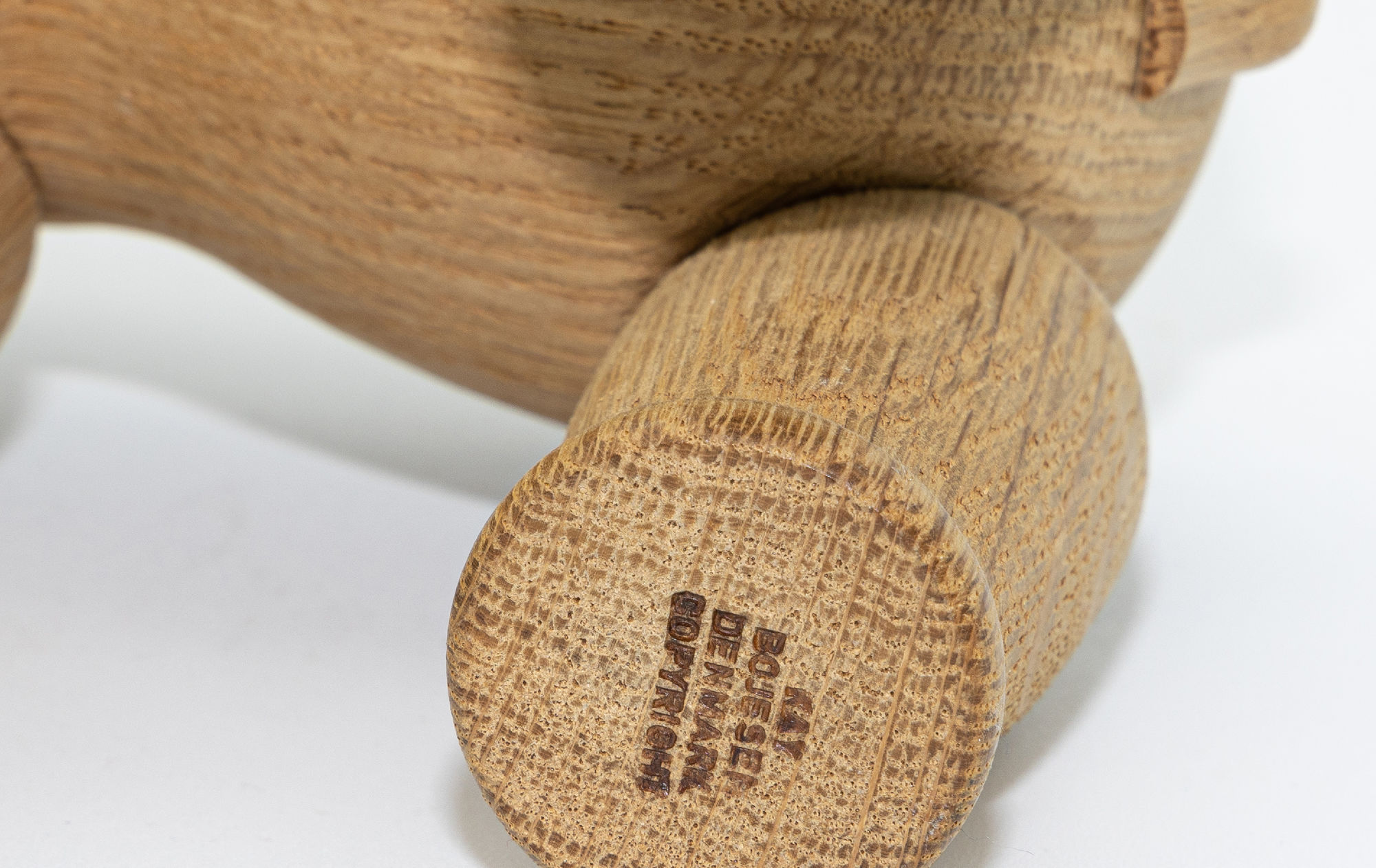 Kay Bojesen's wooden elephant in oak, in very good condition.
Length: 17cm Width: 9.5cm Height: 12.5cm
Kay Bojesen founded his eponymous company in Denmark in 1932 to distribute his own wooden creations - extraordinarily expressive wooden animals and figures full of humour and poetry. Like his compatriots, Kay Bojesen believed that good design should be accessible to all, and over time Kay Bojesen has become synonymous with popular and original Danish design.