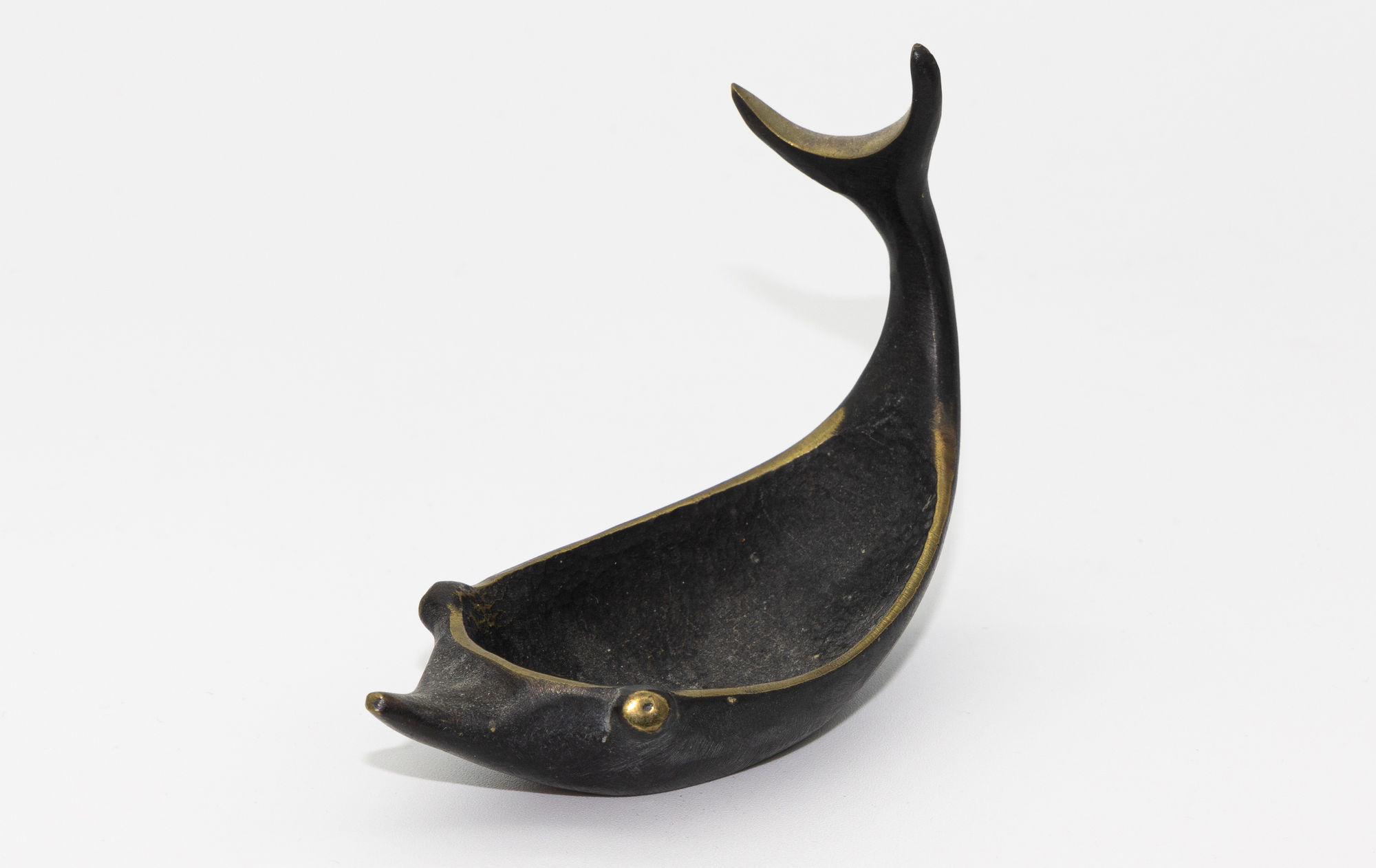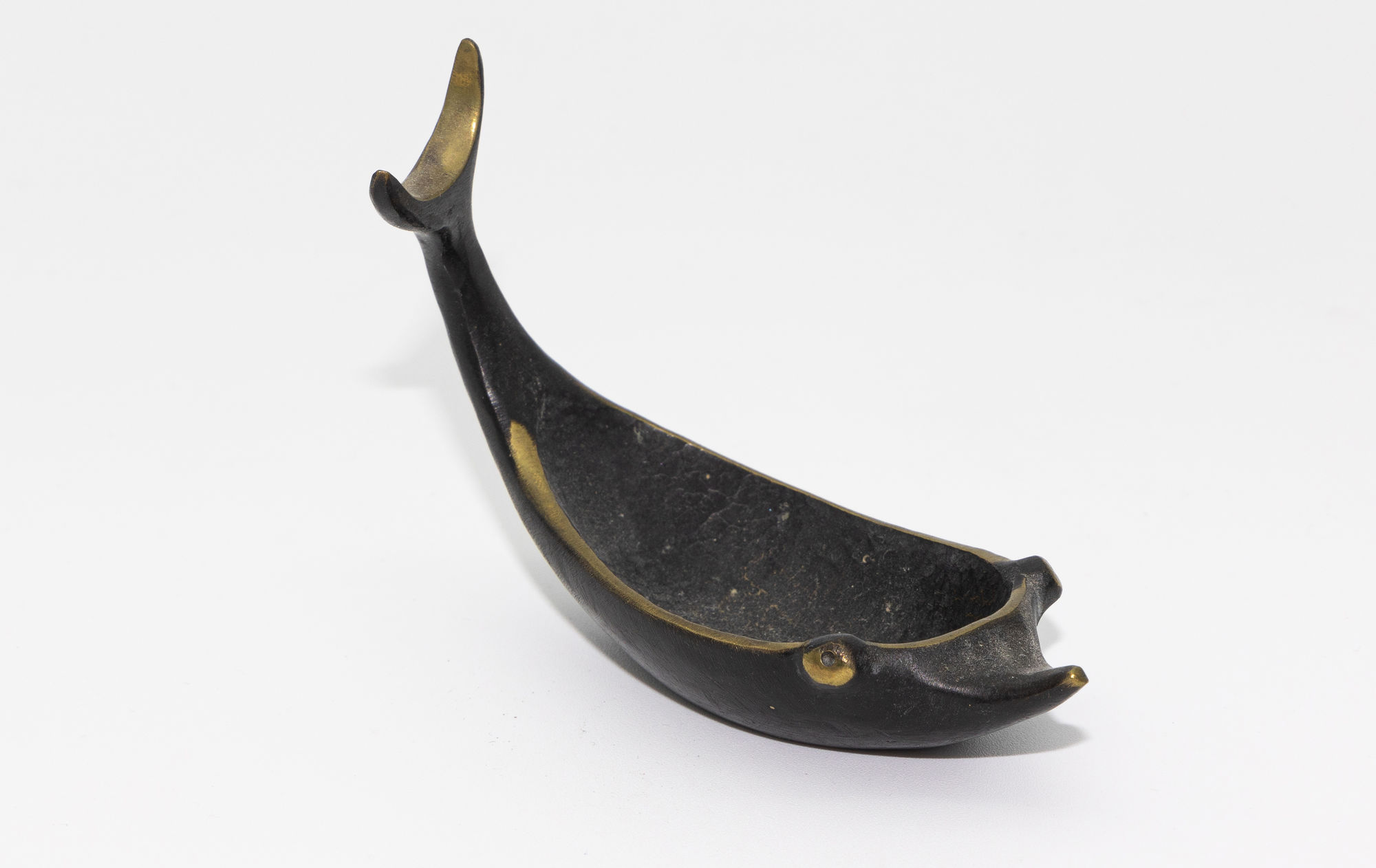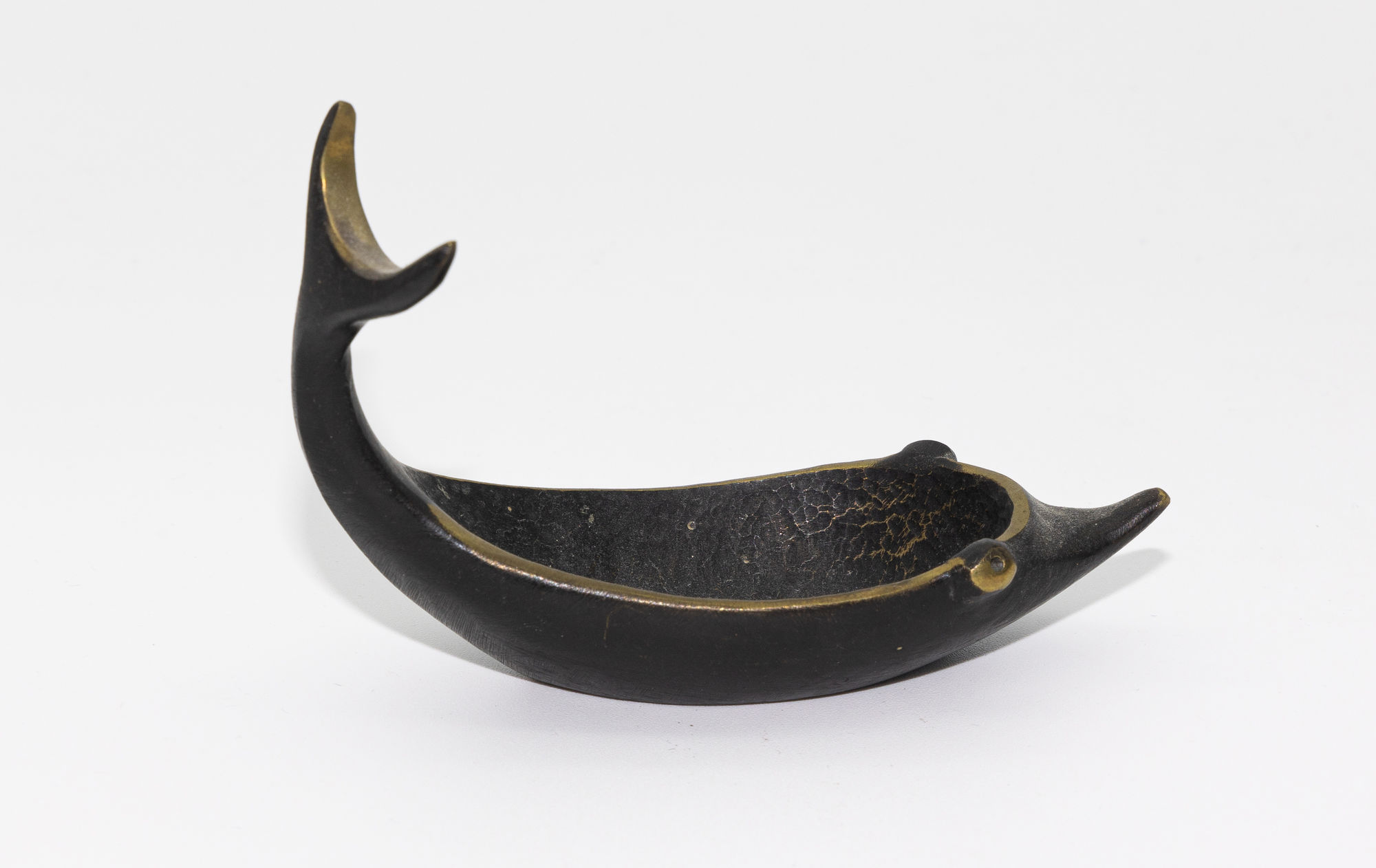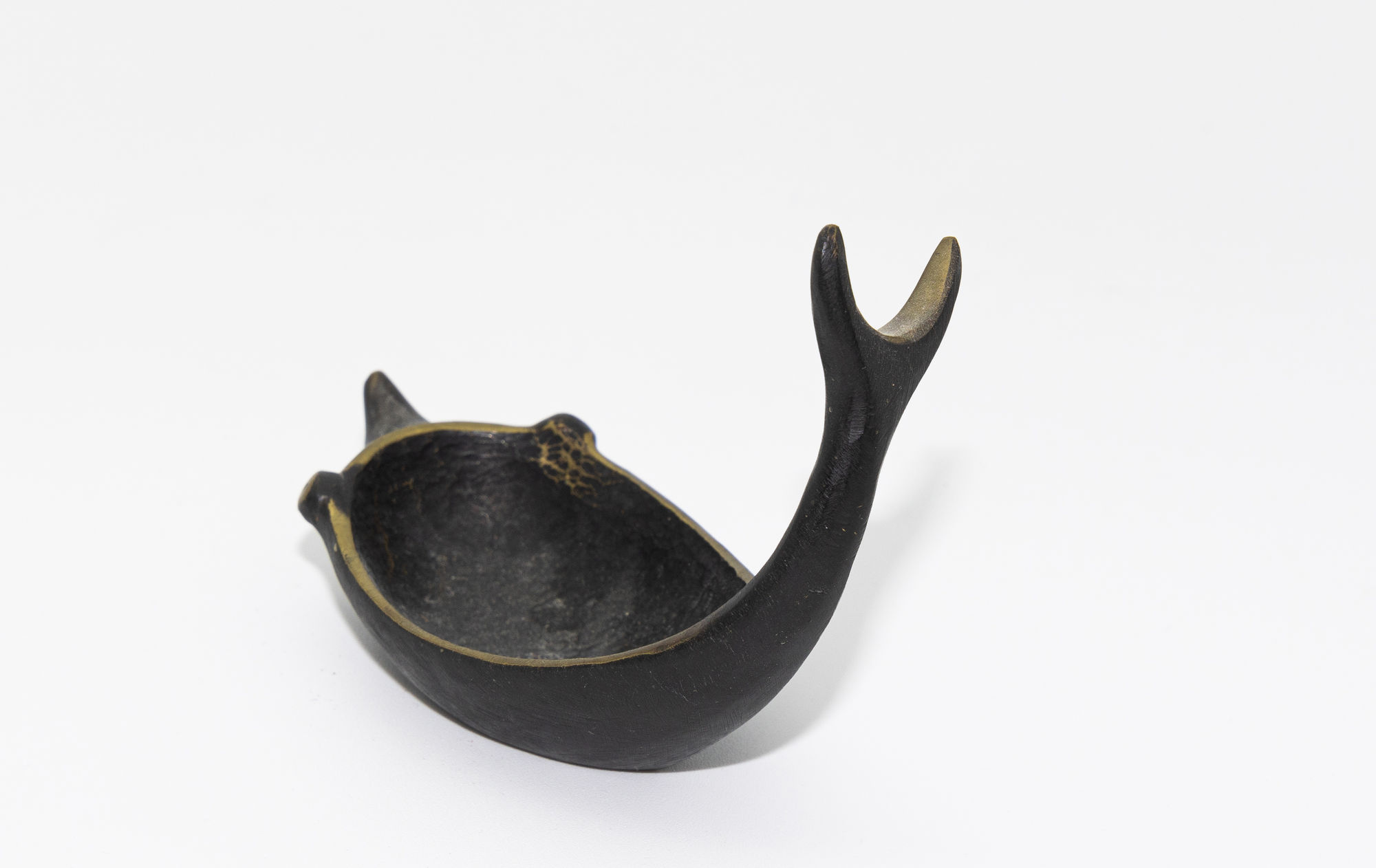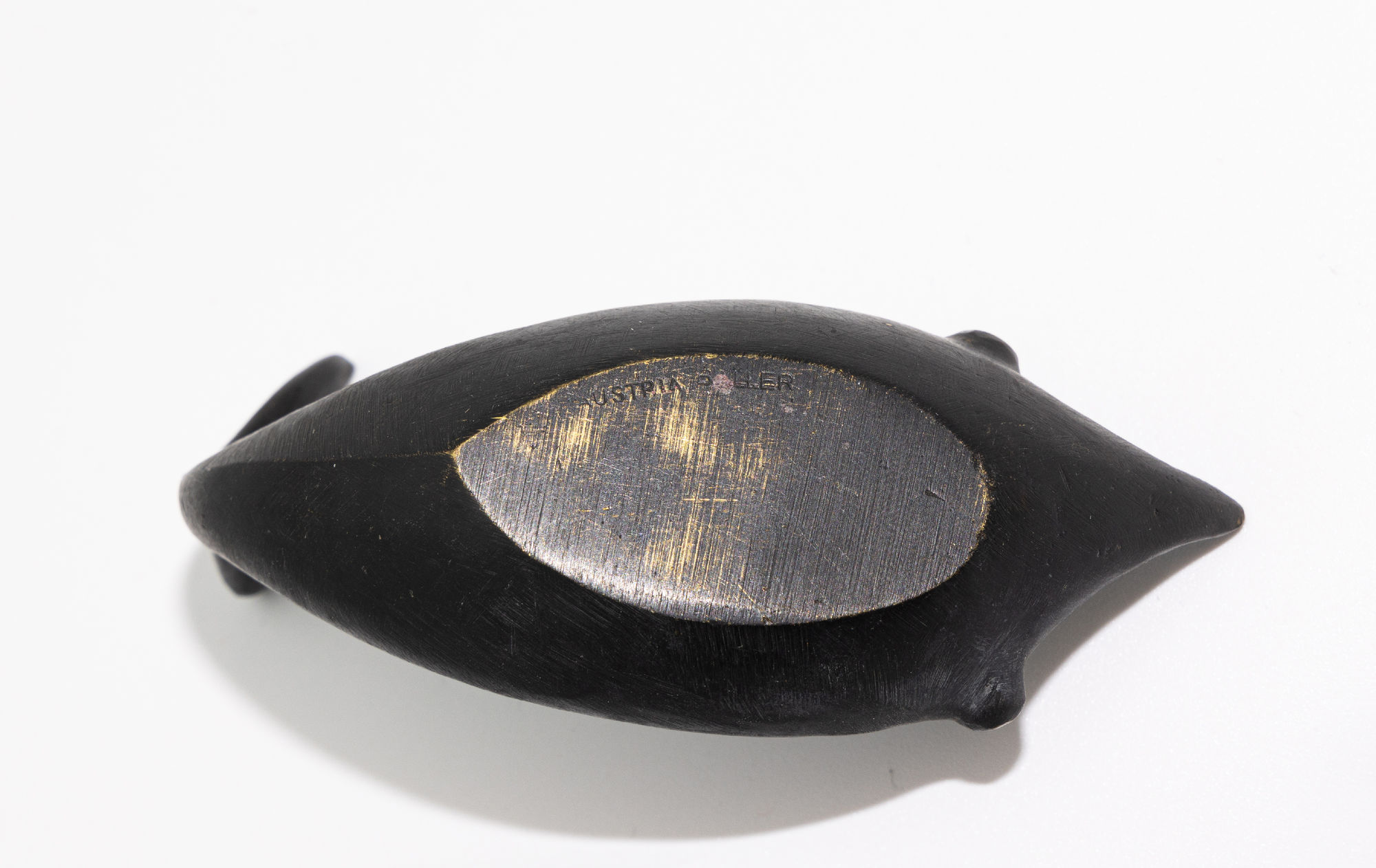 Bronze ashtray in the shape of a fish by Walter Bosse for Hertha Baller. 
Engraved under the base "Austria Baller".
Very good condition.
Walter Bosse (1904 - 1979) was an Austrian artist and designer. In the early 1950s he became associated with Hertha Baller in Vienna, whose company manufactured and marketed his bronze figures.
Length: 13cm Height: 7cm